MORAV
(Multi-Operational Robotic Armored Vehicle)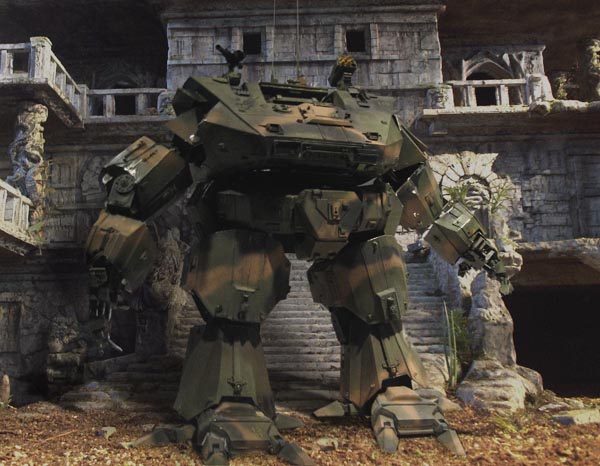 The Generation 1, or GEN 1.0, MORAV was designed and manufactured by Sphericorp to handle any type of land based mission, no matter what the terrain, weather or operation. Not unlike its aerial predecessor the Joint Strike Fighter, the Multi-Operational Robotic Vehicle's design philosophy from the beginning was to create the ultimate weapon that will replace all land vehicles, be they armor, personnel carrier or light armored fighting vehicle. The MORAV can not only be used as a troop and cargo transport, it can also be utilized in emergency evacuations, and most of all combat scenarios.
Standing at almost 30 feet tall, the MORAVs are humanoid style 2-legged piloted robots. Their massive "feet" and the proportions of a gorilla not only make them menacing in combat, but increase the stability of the bi-pedal design. Based on contemporary military technology, they are protected with heavy plate armor and the latest in "dragon scale" ceramics for the utmost protection. The military application of the MORAV has a larger cargo area that can incorporate smaller vehicles, or be outfitted for troop transport. But the MORAV isn't just a hauler; it's also a fighter. Each MORAV can be outfitted with a multitude of modular accessories like missile launchers, Vulcan canons, flamethrowers, and floodlights. Detachable arms will allow them to outfit the bots with different accessories like grabbers, cannons, shields or any other type of equipment the battlefield will support.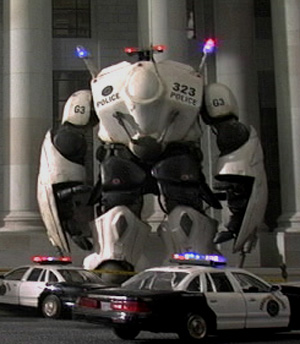 Never one to leave the private sector unprotected, Sphericorp has also adapted the MORAV for law enforcement. The Generation 3 MORAV, or Gen 3.0, will be somewhat smaller than the military applications which will allow it to move faster and perform in a more enclosed urban environment, including hostage negotiation, emergency rescues and urban pacification.
Follow MORAV on Facebook!
MORAV Custom Search
Powered by